Shannon Gregory
LBA, Owner Microcell Sciences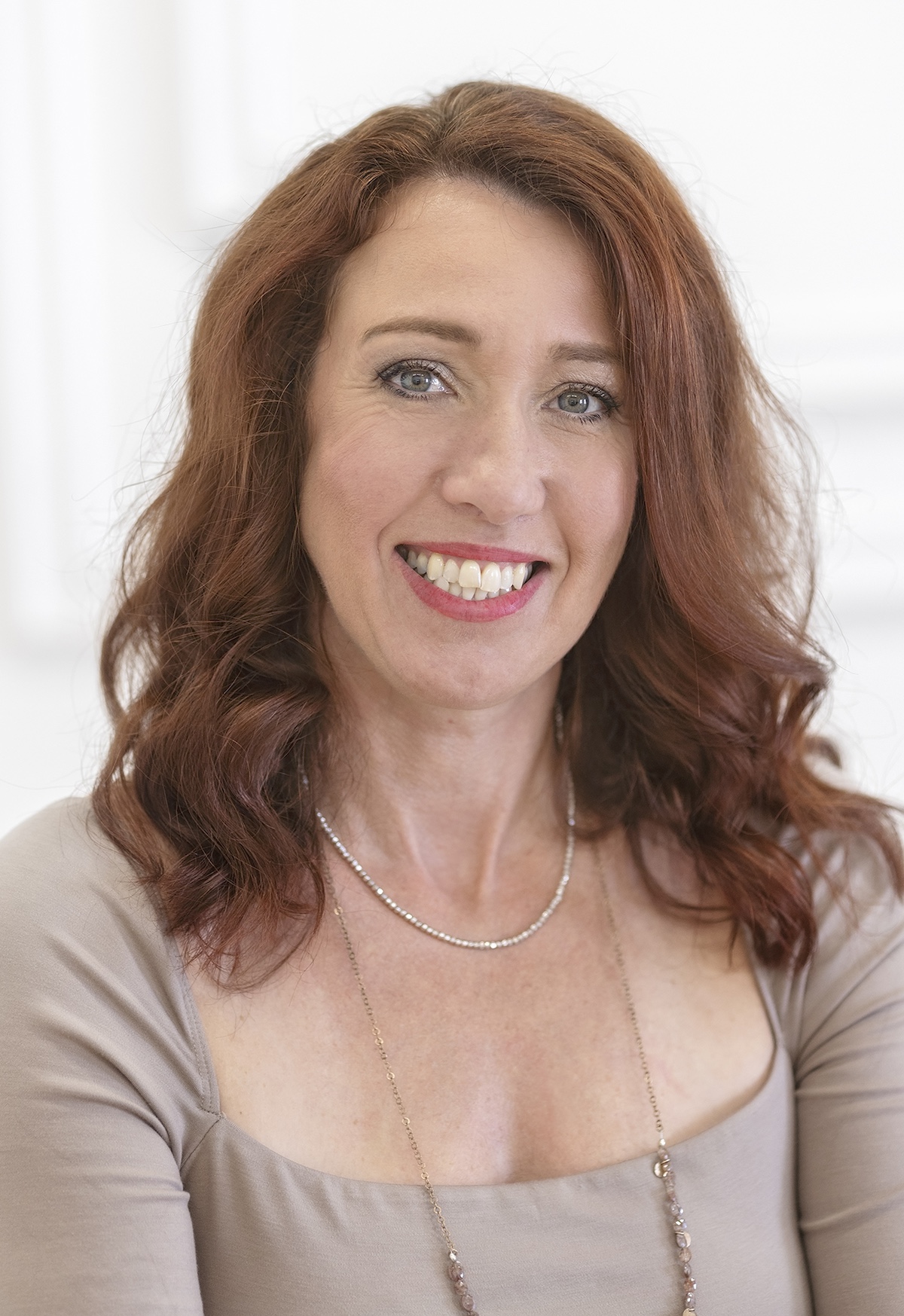 Shannon Gregory is a certified Live and Layered Ultra Dark Field Analyst. She completed her formal training with Blood-Link and has continued her learning by taking additional advanced courses at Pascoe. Shannon has presently opened up her own teaching company called Microcell Sciences. This will enable her company to grow and move into different regions with having high standards, best equipment knowledgeable and well trained staff.

Shannon currently guest lectures at the University of Toronto for the Environmental Studies Program. Students are excited to watch their blood live and to learn how live blood can reveal the many toxins that we are exposed to on a daily basis. They learn where it comes from and how proper nutrition and lifestyle changes can improve our bloodstream and overall health dramatically.

For sixteen years prior, Shannon worked as a Certified Optometric Assistant with additional training at the College of Optometry and as a result is well prepared for her chosen field. Shannon specialized in the use of optometry equipment including, but not limited to the Retinal Fundus Imaging, Optomap, slit lamps, auto refractors and tonometers images, dyslexia screening and low vision counselling for the blind.

More recently, Shannon won the "Best Favorite Find in Canada" in 2013 from Alternative Medicine Magazine.

In her spare time, you will find Shannon spending time with her family and her Pug.
Chantal Mulhern
LBA, BA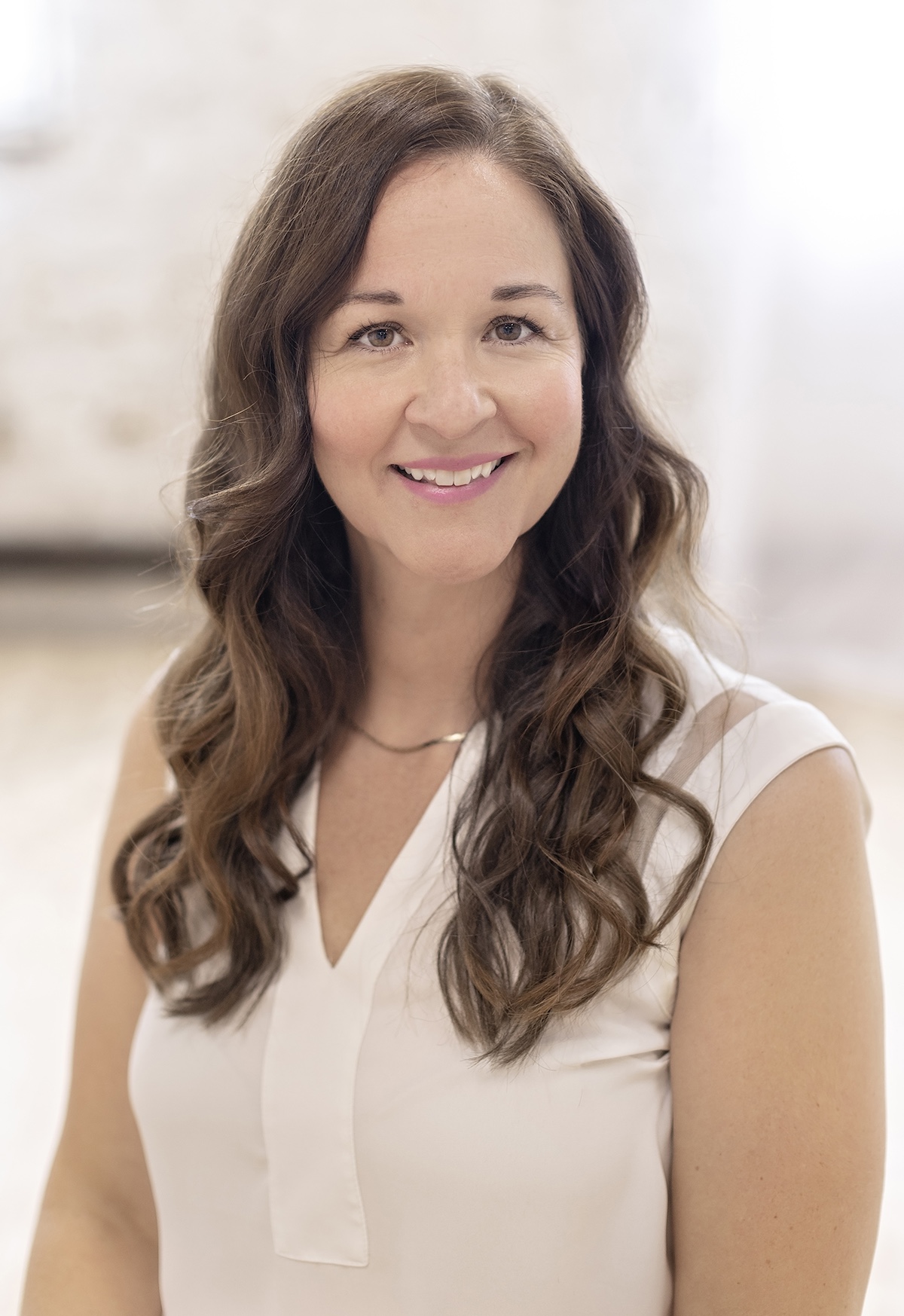 Chantal Mulhern has experience in event planning, marketing and sales operations. She has worked in the corporate environment for the past 15 years. She graduated with honors from Wilfrid Laurier with a Bachelor of Arts Degree and a minor in Psychology.

Chantal began experiencing challenges with her health. As a result, she discovered the world of natural medicine, inspiring her to 'eat clean' and adopt a healthier lifestyle. Focused and energized, Chantal realized she has a desire to help others. She is currently completing a certificate in holistic nutrition.

Five years ago, Chantal had an opportunity to learn about Live Blood Analysis through Shannon Gregory, owner of Microcell Sciences. This is what began Chantal's journey. It opened her eyes to the world of alternative medicine. A year ago, Chantal was approached by Shannon, who she has known for 15 years, to join the team at Microcell Sciences.

Chantal is a certified Live and Layered Blood Cell Analyst. Working in partnership with Naturopathic Doctors, Live Blood has the ability to provide measurable results. It is also a great compliment to nutrition. Chantal is looking forward to combining her holistic nutrition knowledge along with Live Blood in helping others change their lives just like she did.

Chantal Mulhern is based out of Burlington, Ontario.

She has two beautiful young daughters that keep her and her husband, Tom, very busy. Family is extremely important to them and they try and spend as much time with their families as possible.

Chantel Roberts
LBA
Chantel has a background as a child educator and has worked with children in many age ranges and different backgrounds such as ADHD, anxiety and other behaviour concerns. She is a trained certified medical aesthetics technician.

Chantel was introduced to Live blood analysis by Shannon many years ago when she was having some of her own health concerns. Using live blood analysis as a regular health tool for herself and her family she became fascinated by what can be seen with only a simple drop of blood. Chantel instantly knew that she wanted to start a journey into becoming a Live blood analysis technician. With the ultimate goal in helping others. Working alongside Naturopathic Doctors Chantel is able to help get her clients feeling there absolute best.

Chantel is currently based out of Caledonia Ontario at the Naturopathic clinic. Let Chantel help you advance your health.
Christina Lamont
LBA, RH, RCH, BSc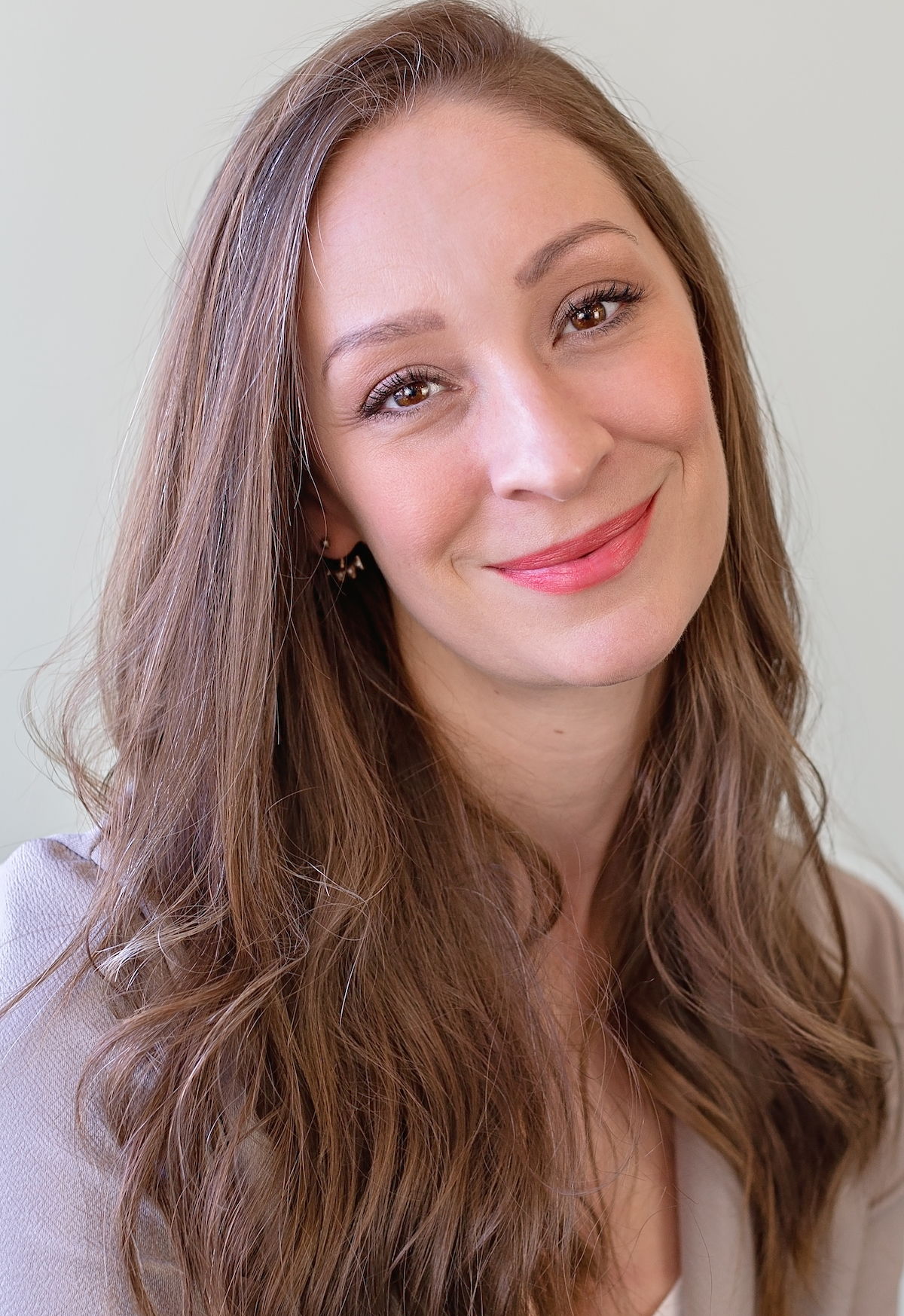 I studied Life Science at University of Toronto, then went on the earn a Naturopathic degree in London, England; a Bachelor's Degree of Complimentary Medicine; and a diploma of Herbal Medicine. I have always had a keen interest in how the body works and the complex nature of disease. This was brought into focus when I suffered my own health struggles with an autoimmune disease and inflammatory bowel disorder. In 2007, I completed training to become a Colon Hydrotherapist and this opened a whole new world of Functional Medicine. Since then I have focused on searching for root causes, rather than merely treating symptoms.

In 2018, I joined Shannon at Microcell Sciences to focus more on the microbiology of disease and how it circulates through every part of our body via the blood. It has started me on a fascinating journey.

Through my work, I have developed an intimate knowledge and understanding of the body and more specifically the blood, and continue to learn as science provides more and more pieces of the puzzle. Through, the complex and often very ill individuals I meet daily, I am constantly reminded of how intelligent the body is and the importance of 'Preventative Medicine'.

I have been blessed to become part of an amazing group of practitioners, who have allowed me to optimize my own health and continually provide an opportunity to expand my knowledge of health as a functional and dynamic entity.
Jane Goehner is a licenced naturopathic doctor practicing in Oakville since 2001. Prior to this, Jane obtained a Bachelor of Science Honours degree in Biology from McMaster University, focusing on health science and Alzheimer's disease research. Her own powerful experience of healing through natural treatments inspired Jane to choose naturopathic medicine as a profession. Jane completed her Naturopathic Degree from the Canadian College of Naturopathic Medicine in 2001. During her studies Jane worked as student intern at the Toronto People with AIDS clinic, this sparked her passion to work with patients challenged with chronic infections.

Jane is a registered member in good standing with the College of Naturopaths of Ontario, a member of the Ontario Association of Naturopathic Doctors and the Canadian Association of Naturopathic Doctors.

Dr. Goehner ND. has a broad range of clinical experience encompassing women's health, fertility and prenatal support, pediatrics, men's health, digestive concerns, cardiovascular health, headaches, mental health support and immune support for acute and chronic infections, allergies and auto-immune disease.

Laura Hughes
BA, RHN, LBA
Laura is an Honours graduate of the Institute of Holistic Nutrition and the Academy of Culinary Nutrition. To complement her nutrition education she trained as a Live Blood Cell Microscopic Analyst. She also holds a University of British Columbia, as well as, a Diploma in Early Childhood Education.

Laura combines her love of children and family with her passion for healthy living, holistic nutrition and human connection. She began her nutrition journey when she had her children. All four were born with different food sensitivities and health issues, so Laura had to learn how to feed and support them to help them thrive. She now uses her education and her own family experience raising four food-sensitive children to compassionately support families to take charge of their health.

After completing her education in nutrition, Laura was introduced to live blood cell analysis – an amazing tool that quickly determines nutritional deficiencies, malabsorption issues, sugar imbalances, the presence of damaging bacteria and parasites as well as yeast, candida and other fungus. Laura used live blood cell analysis to help her family stay on track with their health and then trained to become an analyst herself with Microcell. Laura incorporates Live Blood Cell Analysis in her practice as it offers instant feedback for her clients and a great starting point for their specific targeted nutrition plans.

Laura offers Live Blood Cell Analysis, one-on-one nutrition coaching, manageable meal plans, easy cooking lessons, grocery store tours and lots of healthy time-saving tips for busy families. She enjoys working with people of all ages to support them on their health journey.
Nindy Grewal
LBA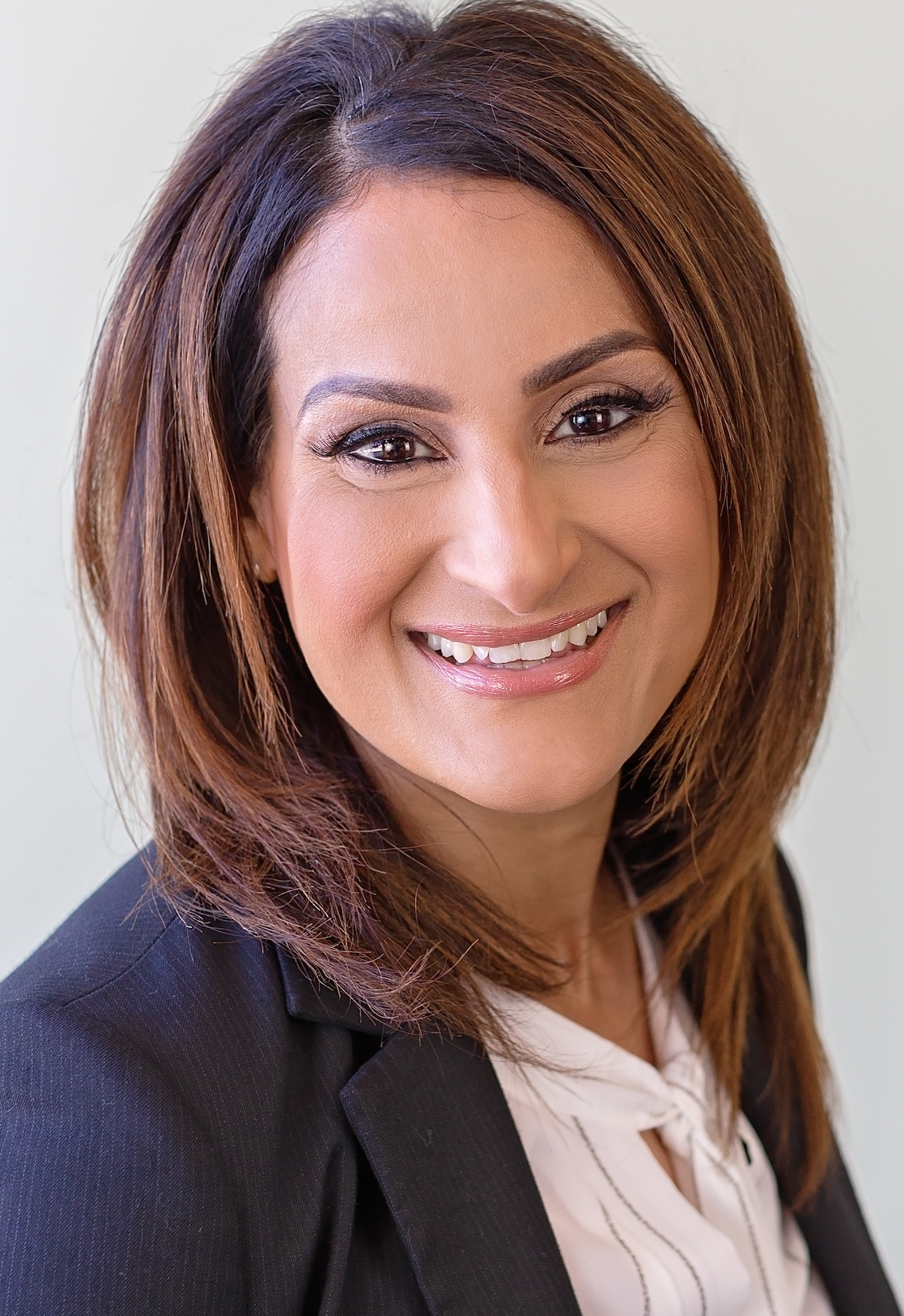 Nindy Grewal is a graduate of the Institute of Holistic Nutrition with First Class Honors. In addition to her Certified Nutritional Practitioner designation, Nindy has completed certification courses in Clinical Iridology and has now become fully trained as a Live and Layered Blood Cell Microscopic Analyst. Nindy also holds a Bachelor of Education from the University of Oxford and a Bachelor of Arts in Psychology from McMaster University.

Nindy was introduced to live blood analysis by Shannon many years ago and by learning how this tool can be so useful in detecting health ailments such as parasites, candida, liver toxicity, dehydration, B12 deficiency and a host of other problems the blood can show us, opened a new door to healthcare. She began to use live blood analysis to help her resolve her own digestive issues and fatigue. She used live blood regularly to check the health of her children and the rest of her family to ensure they were always staying on track and remedying issues that naturally may arise over time. As she became a huge supporter of live blood analysis and of Shannon's work, she continued to promote her services to others and always got positive feedback from everyone that used this assessment tool to help balance their health.

Holistic nutrition and live blood microscopy analysis hugely complement one another in supporting the healing process. Through her combined knowledge and skills in live blood analysis and holistic nutrition, she is able to help families lay a foundation to better health and a more balanced lifestyle.

Nindy is currently practising as a Holistic Nutritionist at Balance Point Health Centre in Oakville and has also recently joined the team at Lakeside Health Centre in Mississauga, where she is doing both live and layered blood analysis and nutrition. Let Nindy teach you how to heal your body and mind with foods and supplements to bring you back into balance.

Tyler Nyhuis
LBA
Tyler Nyhuis has a huge interest in health and was introduced to live blood microscopy when he was referred by his Naturopathic Doctor. Tyler was amazed at the amount of information it could give towards ones' health. He was immediately interested in a career in live cell. Tyler realized that he would like to venture into Holistic Health Care and help people. 

Since 2018, he has worked with Microcell Sciences doing Live and Layered blood analysis. Tyler has learned how to optimize your health and energy, prevention and how to deal with a pre-existing chronic health challenge. He is presently enrolled in holistic nutrition to help advance his career.